How Lakshya Helps Struggling Students
Is your child going through a difficult time? You might don't know what's the root of the struggle. No matter how hard you try, your child may struggle academically or personally at some points in their career. Don't worry. Lakshya, the best international school is here to help your kids when they struggle with learning, emotionally or behaviorally, etc
Lakshya believes in unlocking every student's potential who are frustrated by failing subjects, facing difficulties with learning, feeling unsafe at school or dealing with personal emotions. Whatever the circumstances, Lakshya can help children in all the ways that build resilience and teach them how to handle the difficulties.
How Lakshya Helps Struggling Students?
Success is not only about achieving the best results but also about doing the best to reach the goals. So, Lakshya, one of the top international schools focus on helping students to cope with the tough times and to become successful in their lives.
Here are the ways how Lakshya helps students to overcome their struggles.
1.
 Individualized Approach
Lakshya understands that every student has unique challenges and ways of learning. However, to address each student needs we give a standard test to assess their skills in various subjects. We also develop an individualized learning plan to identify their strengths and areas of improvement and create a plan to chart their progress.
Our highly qualified and state-certified teachers help students stay motivated, set goals and also help outside the classroom to achieve success.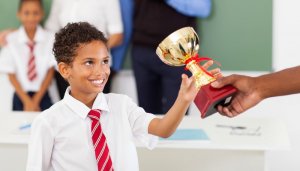 2.
  Reward their attempts to succeed
Reward them for every attempt, this kind of approach stimulates the growth mindset which leads to better results and more accomplishments in the long-term. Research studies have shown that students who struggle to do their best are more likely to succeed than those who deal with tasks without a struggle.
With this view, Lakshya – one of the best schools in India encourages students with the learning process as well as their accomplishments.
3.
  Discover their talents
School should be a place where students discover their talents and put them into action. Educators must have to watch what qualities and strengths makes a student unique and encourage those skills and talents. Because, students may find difficulty in exposing their talents. So, giving encouragement to work they do  helps them to manage the struggles and develop their skills.
Lakshya helps students to see their talents and guide them where to apply those to become successful in the future.
4.
  Teach them how to ask for help
Collaboration and the ability to work as part of a team are important when it comes to success. To help children to succeed in their lives as well as in career, they must know what it means to work as a team. Students should not be provided with ready-made answers, but guide them towards the right answers. This definitely helps students gain confidence and come back if they need any help.
At Lakshya, we run contests, create projects and organize group discussions to show students how important teamwork is.
5.
  Help them self reflect
Children who are anxious about their learning, their abilities, their homework almost anything will have been associated with struggles. But, there are often ways to get students to reflect on their own learning process regardless of age. An ability to analyze the mistakes and helping students to get to the core of the problem is key to future success.
To overcome the struggles, Lakshya teaches students to learn how to think deeper than they usually do. This helps students to prioritize tasks correctly and get better.
Lakshya, the best international school in Kakinada can absolutely help struggling learners to succeed academically and the challenges they'll face tomorrow. We offer a variety of resources, information, and tools to help struggling students succeed.