5 Tips To Develop Child's Imagination
Do you know that imagination is more important than knowledge? To develop children in today's world, they need to be raised in an environment that encourages their imagination and creativity.
Children learn the best and become confident only when they get engaged with their imaginations. Creativity, exploring and problem-solving helps children to develop their cognitive learning skills. Lakshya, the best international schoolbelieves that encouraging imagination in children helps them pursue and accomplish many great things.
Looking for possible ways to develop your child's imagination? Lakshya offers tips to encourage a child's imagination from an early age.
5 Tips To Develop Child's Imagination
Here are the parenting tips to  nurture and encourage imagination in your kids.
1.
Encourage
Creative Play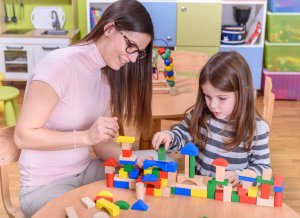 Creative play is an essential part for a child's development because creative play and imaginative tricks to play helps your kid to grow emotionally, socially, and intellectually.
Exposing children to creative activities enables them to express their thoughts and feelings. Consequently, children develop their mental growth by providing opportunities to try out new things, and new ways of thinking and problem-solving.
2.
Choose Open-Ended Toys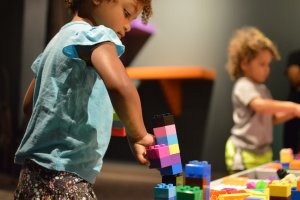 Provide toys that allow your children to use their cognitive skills. Toys such as building blocks, animal figurines, and dress-up accessories, etc are the ideal toys to improve their imagination.
With this Open-Ended Play, your child will gain the ability to make their own decisions and engage with their creative thoughts and imaginations. This type of role plays helps them to explore the world around them and enhance their knowledge.
3.
 Schedule Screen-Free Time
Research has shown that children are spending more time on screens (electronic media devices) when compared to  other physical activities. As your child gets older and spending too much time on screens can cause behavioral problems, irregular sleep schedules, and loss of social skills.
However, being a parent and controlling electronic activities of your child can be a challenging one and also some support their children on screen for their social development. You don't have to stop altogether, set some time and limits for your child's screen time.
4.
Be A Story Teller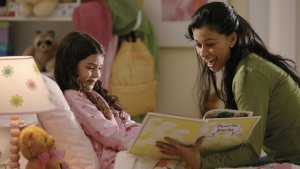 Storytelling helps your children's imagination and personality. It also makes your relationship stronger with your children. Storytelling enables your child to empathize with unfamiliar people and situations, and helps them to explore new things.
Reading and storytelling stimulate curiosity in children. It develops socialistic ideas and communication skills. It also improves your child's listening skills, verbal proficiency, increases their imagination, and promotes brain development.
5.
 Encourage Arts and Crafts
Arts and crafts are great ways to help children in expressing their thoughts. When they choose a paint brush, their creative thought comes out and when they look for colors, their ideas and ideology comes into picture.
Encourage your kids to create their own vision which helps them to design something out of ordinary things. Most importantly, engaging your child in arts and crafts promotes innovative and creative thoughts, boosts self-confidence and encourages self-expression.
Trying to develop your child's imaginative skills? Don't wait… Lakshya, the top international school in Kakinada advises you to try the above tips to enhance your child's imagination skills.